Chivas Brothers, the Scotch whisky arm of Pernod Ricard, has revealed plans to open its first distillery on Islay.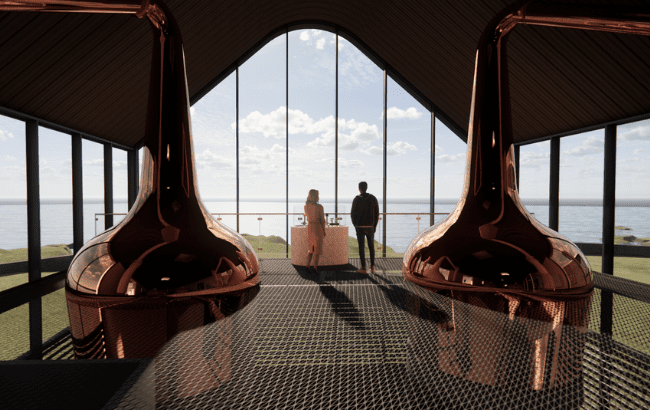 The company has purchased land on Gartbreck Farm, west of Bowmore at Saltpan Point on the shore of Loch Indaal, where the new single malt whisky distillery will be located.
It marks the first time that Pernod Ricard will release an Islay whisky. The company's Scotch portfolio includes The Glenlivet, Royal Salute, Chivas Regal and Ballantine's.
Jean-Etienne Gourgues, chairman and CEO at Chivas Brothers, said: "This is an important new chapter in the Chivas Brothers story. The introduction of an Islay whisky completes our comprehensive and award-winning Scotch portfolio.
"As a business built on hundreds of years of heritage, it also gives us the opportunity to do something we rarely do, which is to start from scratch."
The site will focus on making Islay single malt and will also be carbon neutral, in line with the company's ambition to be carbon neutral across all of its facilities by the end of 2026.
The firm recently pledged more than £60 million (US$76m) to reach this goal.
"Here on Islay, we can create a blueprint for carbon neutral distilling and continue to usher in this era of sustainable Scotch," Gourgues added.
"We are committed to Scotch, to the Islay community and the landscape that makes it the perfect place to continue our vision to shape the future of whisky."
Chivas Brothers will reveal further details of the project in due course.
Pernod's Scotch whisky business reached a 10-year high with sales up by 17% in the 12 months to 30 June 2023.
The category's full-year performance was led by blended Scotch brands Royal Salute (up by 32%), Chivas Regal (up by 25%) and Ballantine's (up by 13%), and The Glenlivet single malt (up by 9%).
Pernod Ricard also owns Scapa Distillery on the Scottish island of Orkney, which recently revealed a new whisky tasting room.
Last year, Chivas Brothers invested £88m (US$110.5m) to boost production at its single malt distilleries.